6 fine art prints // The Hunt 16"x20" // navy and cream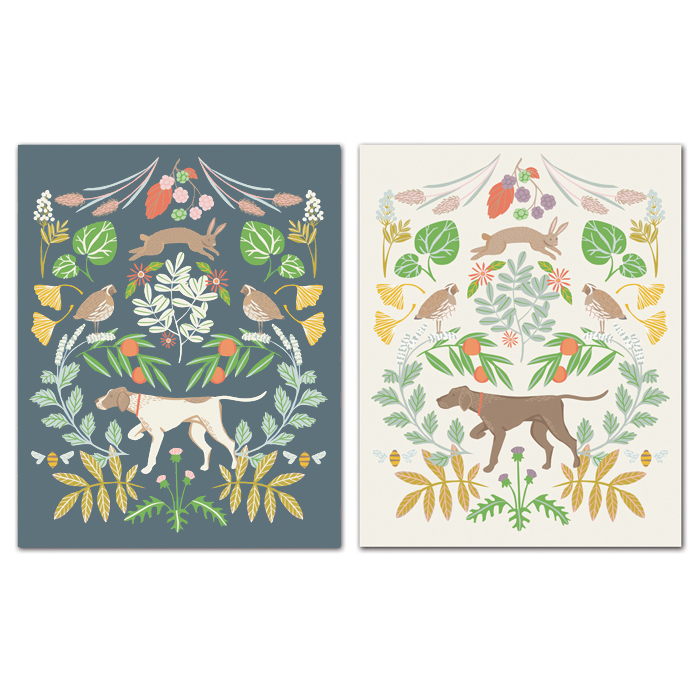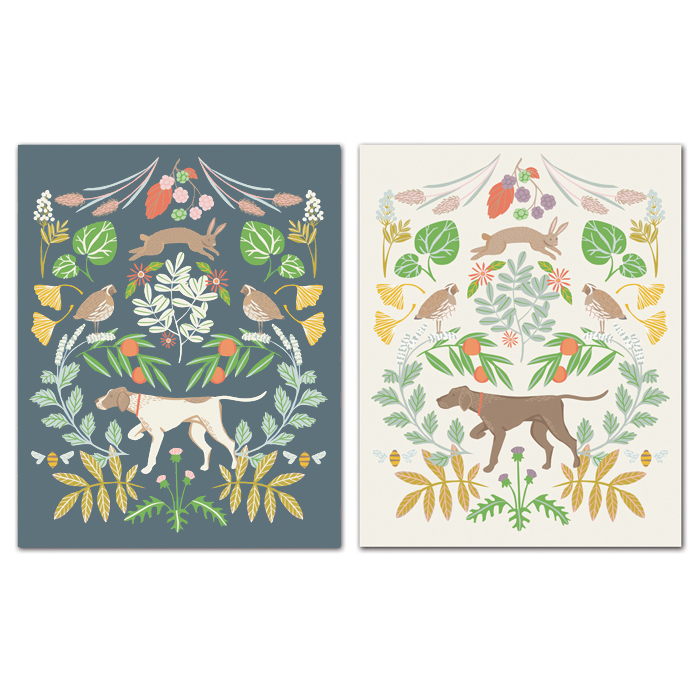 6 fine art prints // The Hunt 16"x20" // navy and cream
Pick any combination of navy or cream for your set of six 16"x20" fine art prints of the The Hunt.
Native Georgia plants surround a German Shorthaired Pointer on the trail of hare and quail. Thistles, blackberries, peaches, ginkgo leaves and sweet honey bees are featured. A true southern hunting scene and a timeless addition to any nursery or home!
Our fine art prints are beautifully printed on archival quality paper in the USA. Prints come packaged in crystal clear acetate sleeves with a cardboard backer and Helmsie sticker.
Wholesale price is $20 a print, and suggested retail price is $40.
"Add to cart" will prompt you to choose prints from our form.
--
Wholesale Terms:
Minimum opening order of $200, Reorders $100.
All orders will ship within 2-4 weeks via USPS insured post.
Free delivery may be available in the Atlanta, GA area. Please contact us to confirm and receive the discount code.